Connexions : Rothko X Monet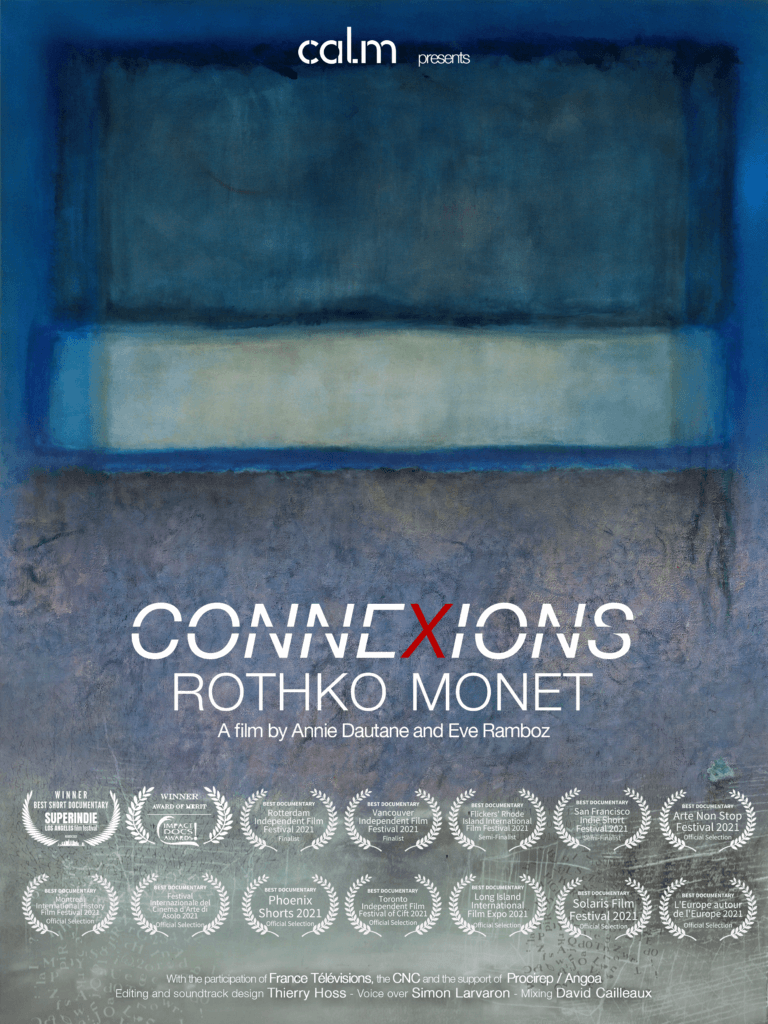 Mark Rothko (1903–1970), American abstract impressionist painter, was one of the most influential artists of the 20th century. His new form of painting, completely radical and absolutely non-figurative revolutionized the way we see paintings through his unique use of colour. Claude Monet (1840-1926), known as the father of impressionism leaves behind him a series of masterpieces known as the Water Lilies opening up new horizons at the beginning of abstraction ... Bringing together this large panel of the Water Lilies: Morning with Willows by Claude Monet and no 27, painted in 1954 by Mark Rothko, allows us to understand the fascination that Rothko held for Monet. One of the most exciting stories in the art history of the 20th century.
Mark Rothko (1903-1970), peintre américain rattaché au courant de l'expressionisme abstrait, est l'une des personnalités artistiques les plus influentes du XXe siècle. Il invente une nouvelle manière de peindre : radicale, dégagée de toute figuration, qui révolutionne le regard, notamment par son usage de la couleur. Claude Monet (1840-1926) connu comme le père de l'impressionnisme laisse à la postérité une série de chefs-d'œuvre connue sous le titre de Nymphéas ouvrant de nouveaux horizons au début de l'abstraction… Le rapprochement du grand panneau des Nymphéas : Le Matin Aux Saules de Claude Monet et du tableau n° 27 peint en 1954 par Mark Rothko, permet de comprendre la fascination exercée par le maître de Giverny sur Mark Rothko.
Festivals
-THE IMPACT DOCS AWARD in San Diego
Award of Merit Special Mention Mention in the short documentary category
-SUPER INDIE FILM FESTIVAL in Los Angeles
Best documentary award winner
-ROTTERDAM INDEPENDANT FILM FESTIVAL
Finalist for best documentary
-VANCOUVER INDEPENDANT FILM FESTIVAL
Finalist for best documentary
-FLICKER'S RHODE ISLAND INTERNATIONAL FILM FESTIVAL 2021
Semi finalist for best documentary
-SAN-FRANCISCO INDIE SHORT FESTIVAL
Semi finalist for best documentary
–ARTE NON STOP FESTIVAL 2021
Official selection for best documentary
-MONTREAL INTERNATIONAL HISTORY FILM FESTIVAL
Official selection in the main competition for best documentary
–FESTIVAL INTERNAZIONALE DEL CINEMA D'ARTE DI ASOLO 2021
Official selection for best documentary
-PHOENIX SHORTS IN OTTAWA
Official selection for best documentary
-TORONTO INDEPENDANT FILM FESTIVAL OF CIFT
Official selection for best documentary
– LONG ISLAND INTERNATIONAL FILM EXPO – LIIFE IN BELLMORE in New York
Official selection for best short documentary
–SOLARIS FILM FESTIVAL 2021
Official selection for best documentary
-L'EUROPE AUTOUR DE L'EUROPE in France
Official selection in the main competition for best documentary